Look Trailers*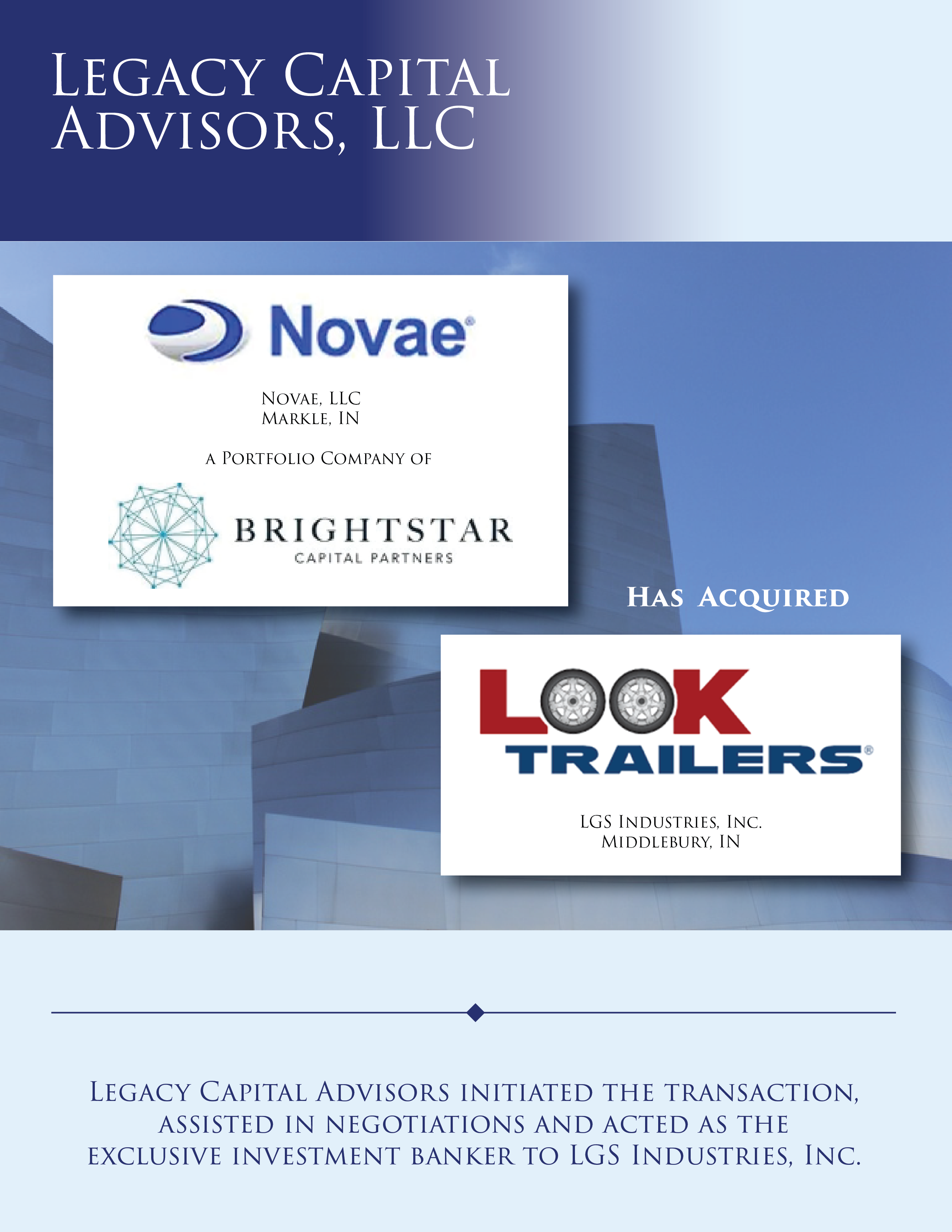 Business Description
LGS Industries, including Look Trailers and its affiliates, is the largest cargo trailer manufacturer in the United States. Earlier this April, the company merged with Novae LLC, a portfolio company of Brightstar Capital.
Since founding LGS in 2010, Matt Arnold and his management team grew the company and its iconic brands (including Formula, Pace, Everlight, Compass, Impact, and Cargo Express) into a dominant manufacturer of cargo trailers.
Goals/Challenges
Mr. Arnold was approached by a strategic acquiror in the spring of 2021. Subsequently, Legacy was hired to advise and assist in negotiations. In order to find stronger value, a better home for the business, and the highest likelihood of success for the employees, management, and the enterprise, Mr. Arnold and Legacy explored other options.
Accomplishments
Legacy negotiated with other acquirors and was able to attain stronger pricing, more favorable terms for LGS shareholders, and a great home for the employees, all while maintaining a high degree of confidentiality throughout the process.